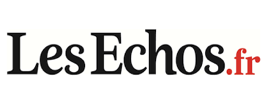 « The public SNCF group was already investing in startups but indirectly, through fund of funds activities. It recently launched its own Corporate Venture Capital fund in order to take minority stakes in promising startups and to manage the existing indirect portfolio.
Goal is to invest 160 million euros over the next 4 years.
[…] In order to achieve that goal, the SNCF group has launched a dedicated CVC fund called "574 Invest". 574 refers to the world-record speed reached by the TGV on rails in 2007, but also to the SNCF group's "Digital hubs".
[…] This CVC fund is led by Christophe Fanichet and will be a subsidiary of the new public limited company to be created from the 1st January 2020.
574 Invest will take minority stakes in startups and oversee the relationship with the funds the SNCF group has invested in as well as their 60+ portfolio startups.
« We will grow our portfolio through 2 to 3 new investments every year, each ranging from 1 to 5 million euros.
[…] The SNCF group wants to invest in startups able to enrich its mobility offer, to "improve the Group's performance and to help enhance our assets" as well.
[…] 574 Invest is to support intrapreneurship as well – that is, startups created by employees from the SNCF group.
Altametris is a good example to follow as a subsidiary created by SNCF Réseau (i.e. Infrastructure) to sell its expertise in drone-based maintenance for its infrastructures.